Capture One Announces Ambassador Program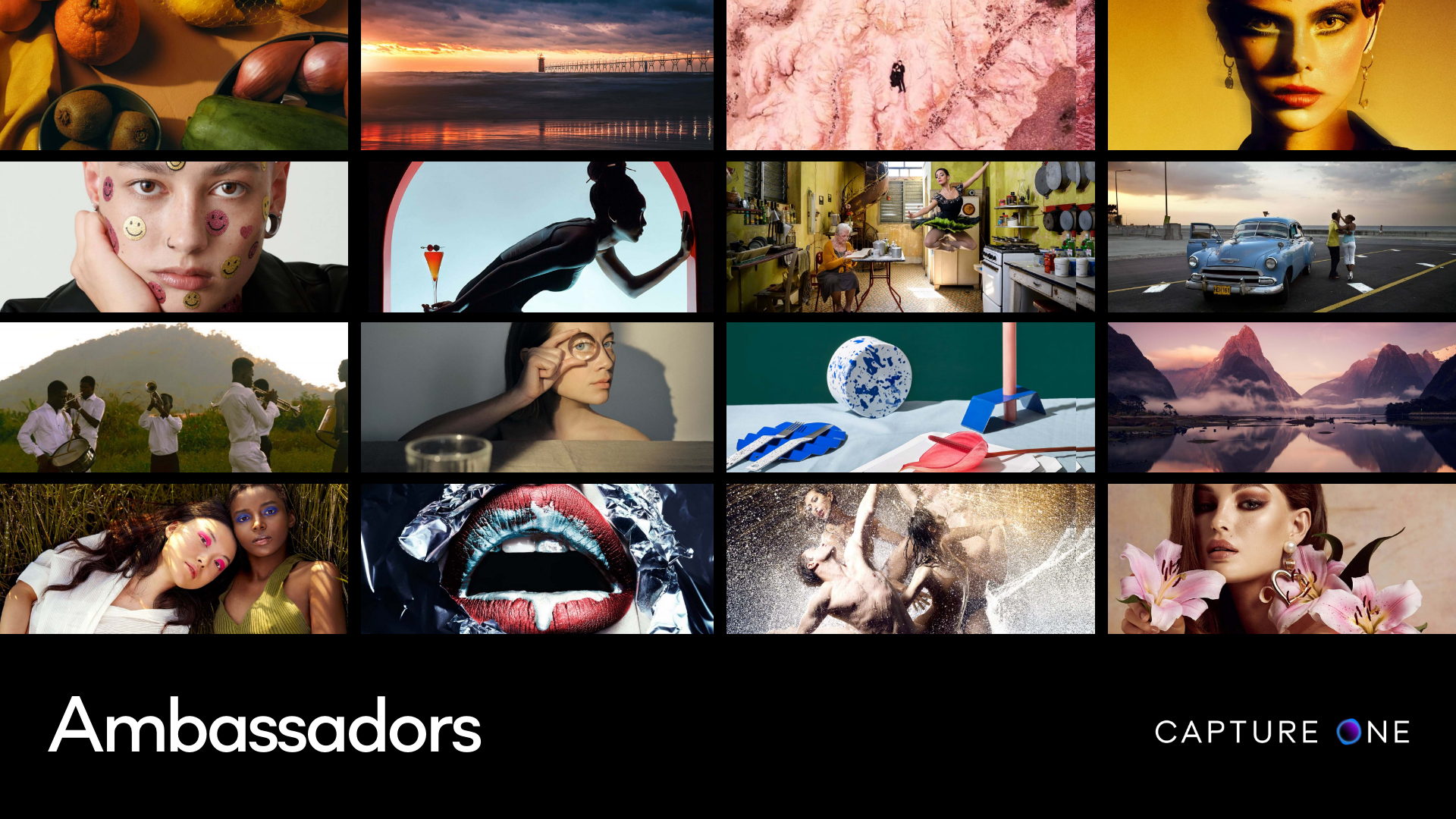 16 world-class photographers pushing the boundaries of creativity, color and the possibilities of what an image can do. Meet the Capture One Ambassadors. 
 From stunning editorial photography to TIME covers and genre-defying conceptual work, we've partnered with these original and ambitious creatives—from all around the world—to both elevate their work and inspire our community. ​ 
 Launching today, the new line-up of the Capture One Ambassador program reflects the company's ongoing commitment to promote the craft of photography – and support the creative journey of our community. 
 On our channels, you can look forward to hearing more from the new Ambassadors, who will share amazing images, behind-the-scenes content, industry insights, tutorials—and more. 
The new line-up includes longstanding Capture One Ambassador Joe McNally—renowned for his National Geographic covers and award-winning images—alongside new faces such as Ghanaian-American photographer and director Joshua Kissi and Russian-born London-based photographer, Kristina Varaksina, known for her subversive and liberating works. ​ 
"We're incredibly excited to introduce a brand new line-up of Capture One Ambassadors. We're proud of the diverse and inclusive nature of our global community and our ambition is for our Ambassadors to represent exactly that," says Capture One CEO Rafael Orta. ​ 
Get to know all our ambassadors here. In the coming months, we plan to bring their stories and work to life. Stay tuned! 
For inquiries about the program or individual ambassadors, please contact Molly Polk Hannon, Head of PR, Capture One: [email protected] 
---
Original Press Release (Microsoft Word Format)
Press Release – Ambassador Launch. .docx
DOCX - 14 Kb
Download
---
Image Gallery