Capture One Releases Capture One 21 Update (14.3.0)
New features, New capabilities, New camera support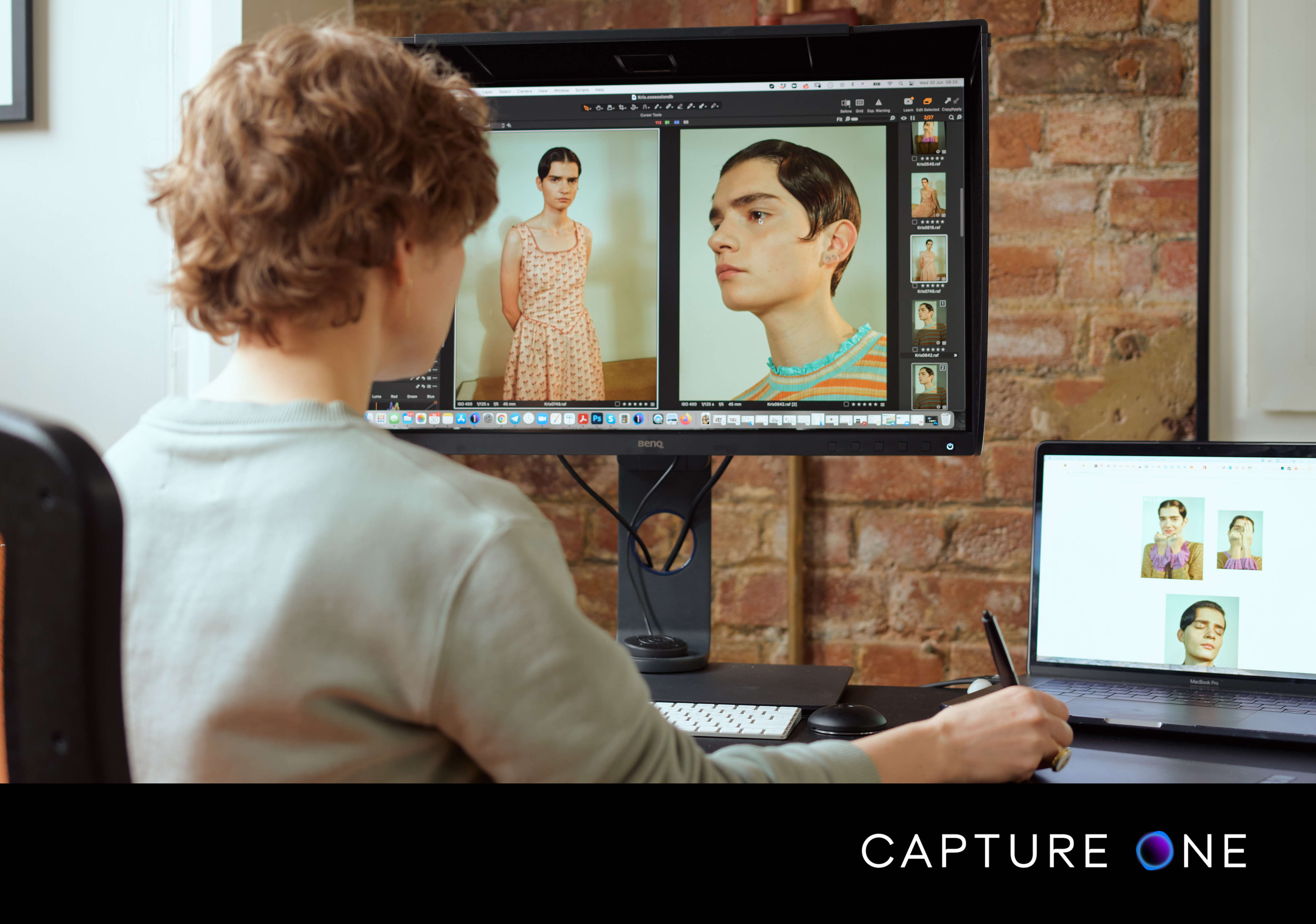 COPENHAGEN, July 22, 2021: Capture One, the premier name in photo editing software, releases its latest update delivering new and improved features, expanded capabilities, and new camera and lens support. This new release reflects Capture One's ongoing commitment to providing an unparalleled image handling experience. As part of its evolving product roadmap, Capture One 21 offers highly requested features and enhanced functionality to its software—keeping in mind the feedback of the Capture One community.
Key features include a new Magic Brush geared towards making complex masks in a split-second. In addition, there's a redesigned Exporter along with a catalog subfolder display aimed at providing ease and efficiency with catalog and file management.
This nascent release also provides various tethering improvements for camera brands, such as FujiFilm and Leica. It's now possible to trigger an exposure from within Capture One tethering LiveView with Fujifilm cameras. Leica cameras and lenses are no exception, and now it's possible to tweak the focus using the Focus Nudge tool.
Beyond that, Capture One's development team continues to extend its software's camera and lens support with its bespoke profiles, which now include new cameras like FujiFilm, Sony and its latest G-Master lenses, Sigma, and Panasonic.
What's New In Capture One 21 (14.3.0)
Magic Brush
The new Magic Brush can be found in the Layers Tool or the Cursor Tools menu making brushing and masking areas of similar color fast and straightforward. Simply draw a line or a doodle on the area you wish the mask to cover and Capture One will fill the space automatically.
When applying brush strokes with the Magic Brush on an image, Capture One will automatically find and fill the area of similar pixels, which enables a fast way of masking areas and objects of similar color, including greyscale, so you can accurately focus your edits on any area of your photo.The result is a precise and refined mask for perfect accuracy in your editing. ​ 
New Exporter
Capture One has redesigned the Exporter, so the entire suite of options is all in one place. Adding a powerful Proofing Viewer that visualizes the final image with all user output settings applied – guaranteeing a perfect result before the action. Additionally, for an even simpler workflow, images can now be replaced upon export.
Show Images in Subfolders (Catalogs)
Catalogs now have the functionality of showing the content of the selected folder, including the content of all its subfolders. This enables an easier overview of images across multiple folders and strengthens the flexibility of asset management - one of the most requested features for catalogs!
Synchronize New Subfolders
It is now possible to synchronize new subfolders into your Catalog by simply synchronizing their parent folder. When synchronizing, two new options have been added: Include Subfolders, and Only Include Previously Added Subfolders. This new functionality allows you to always keep catalogs in sync with your hard drives, and cuts down on the time it takes to manually import images.
Tethering Improvements
Fujifilm capture during LiveView ​
​While in tethering LiveView with Fujifilm cameras, it is now possible to trigger an exposure from within Capture One.
Leica Focus Nudge
​Using compatible Leica cameras and lenses, it is now possible to tweak the focus in three different intervals using the Focus Nudge tool.
New Camera & Lens Support
Capture One's profiles are unlike any other and are the meticulous work of a dedicated team that carefully evaluates and interprets each camera's RAW formats. This process allows Capture One to present images with the utmost fidelity, often bringing out nuances that other programs can't even perceive.
Currently offering RAW support for more than 500 cameras, Capture One also provides profiling and image correction support for more than 500 lenses. As with the RAW file interpretation, Capture One carefully measures the optical characteristics of each supported lens and builds correction algorithms that compensate for the various optical imperfections of various designs. As a result, Capture One can correct ​ numerous common optical issues such as vignette, and chromatic aberration as needed for each of the supported lenses, providing users with the best possible version of an image. As always, the team remains dedicated to adding increased support for the newest camera bodies and lenses.
New camera support:
Fujifilm X-T1 IR
Fujifilm X-S10 tethering
Panasonic Lumix G99/G95/G90
​
New lens support:
Fujifilm Fujinon XF16mm F2.8 R WR
Fujifilm Fujinon XF18mm F1.4 R LM WR
Fujifilm Fujinon XF27mm F2.8 R WR
Fujifilm Fujinon XF50mm F1.0 R WR
Fujifilm Fujinon XF10-24mm F4 R OIS WR
Fujifilm Fujinon XF70-300mm F4-5.6 R LM OIS WR
Fujifilm Fujinon GF30mm F3.5 R WR
Fujifilm Fujinon GF80mm F1.7 R WR
Sony FE 35mm F1.4 GM (SEL35F14GM)
Sony FE 40mm F2.5 G (SEL40F25G)
Sony FE 50mm F1.2 GM (SEL50F12GM)
Sony FE 50mm F2.5 G (SEL50F25G)
Sigma 15mm F2.8 EX DG (Canon EF)
Sigma 16mm F1.4 DC DN (Sony E)
For a complete list of supported cameras, please click here: https://support.captureone.com/hc/en-us/articles/360002718318-Lens-profiles-support-in-Capture-One
About Capture One
​Capture One creates award-winning photo editing software for every kind of photographer.
With an intuitive interface and powerful tools for editing and organizing, Capture One software delivers a seamless editing experience, fast workflows and total creative control. And with unmatched color handling for all major camera brands and industry-leading tethered support, it's preferred by professionals and studios worldwide. Driven by innovation, users rely on Capture One to deliver cutting-edge features to keep their photography one step ahead.
Based in Copenhagen, Denmark with a team of global partners, Capture One empowers image creators globally with world-class knowledge, technical expertise and the ultimate creative tools.
Learn more here:
Capture One at: www.captureone.com
​Facebook at: www.facebook.com/CaptureOnePro
​Instagram at: www.instagram.com/CaptureOnePro
​YouTube at: www.youtube.com/CaptureOneProDK
​LinkedIn at: www.linkedin.com/company/capture-one
Contact:
​Molly Polk Hannon
​Head of PR
​[email protected]
Original Press Release (Microsoft Word Format)
DOCX - 14 Kb
Download